About us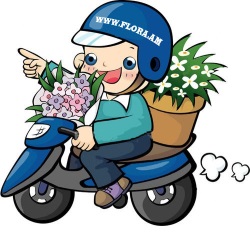 Using our service you can order flowers online from any part of the world.
Simplicity is the main advantage of www.flora.am and its main objective is timely delivery of bouquets whereas you won't have to make any other effort but press a couple of keys on your keyboard after which we will do our best.
You will also have a chance to receive photos taken at the time of delivery and share the happy moments we'll bring to your dear ones for you. We'll deliver your order to any place, any apartment or a restaurant.
You are only expected to mention the exact address and the preferable time of delivery. Also be informed that there will be colorful small cards with the name of the sender which will be attached to all the compositions. In case you prefer to remain unknown you should mention about it in the "Special instruction from customer" section while making your order.
Certainly, in this case you won't have the chance to receive the photo of the delivery time. The main page of our site is divided into several sections where you can find full information about the variety of our assortment.